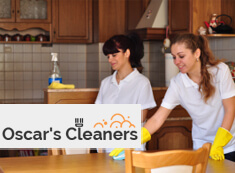 We can save you from the hard after builders cleaningbecause we have a lot of experience and also the best specialists in Chelsea SW3 London. We understand how time-consuming and difficult post-renovation cleaning may be, and they are eager to assist you. You may contact our team at any time and be assured that our experts will reach at your location as soon as possible. They will provide every inch of your renovated property with sparkling cleanness, which will be preserved for a long time.
For an excellent job, don't hesitate to call the experienced and sympathetic professional cleaners of our agency. A reservation for the best after builders cleaning you can also make in Chelsea SW3, where we keep our office open all the time.
"My wife and I were very eager to extend our kitchen and re-do our bathroom, but when the work was done we had to face tons of filth. We called in your company because we didn't think we could handle it ourselves. We did the right thing. Your cleaners were fabulous. I can't thank you enough." – Dorian

After Builders Cleaners Chelsea from Oscar's Cleaning
Book your after builders cleaning procedure in Chelsea SW3 today and we promise that:
The service will be performed quickly;
You will be offered the best price;
Your home will be provided with the best cleaning;
During the performance of the procedure will be used only toxic-free products;
The results will be preserved for a very long time;
The comfort of your family will become a top priority for us
Domestic Cleaning Services Chelsea
Regular Cleaning

£

20/h

One Off Cleaning

£

21/h

Bathroom Cleaning

£

21/h

Spring Cleaning

£

21/h

Kitchen Cleaning

£

20/h

After Builders Cleaning

from £

22/h

Deep Cleaning

£

21/h
Professional After Builders Cleaners in Chelsea SW3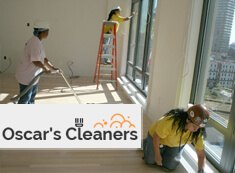 Find out why Oscar's Cleaning is the most popular company in London when it comes to effective after builders cleaning. The simplest way to do so is to call our agency's professionals and schedule one of our low-cost treatments for a specified day of the week. We will do everything possible to assist you in returning to your home following the renovations.
Builders Clean Up in SW3
Our employees will take care of the deep cleaning and disinfection of all parts of your place that need special attention and before you know it, you'll be living in a sparkling clean home once again. The professionals who work in our company can quickly remove dust and other forms of pollution, so that you can get back to your normal life as soon as possible. Reserve your after builders clean up in SW3 Chelsea, you won't be sorry at all.
After Builders Cleaning in Chelsea, London: A Step-by-Step Overview
Site Inspection: We will thoroughly inspect the entire property, its condition and particular needs. This will help us select the most suitable cleaning method.
Debris Removal: Large debris and dirt particles will be eliminated from the property.
Detailed Dusting: All surfaces, furniture, corners and hard-to-reach spaces will be dusted.
Intense Vacuuming: A professional HEPA filter vacuum cleaner will be used to further remove all excess dirt and grime.
Surface Polishing: Countertops, furniture, walls, ceilings and other areas will be wiped down, polished and disinfected.
Deep Sanitation: All commonly touched areas (fixtures, light switches and others) will be thoroughly disinfected.
Floor Restoration: Based on the type of flooring materials in the property, a special solution will be used to mop and deep clean the surface.
Final Inspection: At the end of the service, we will carefully inspect the entire property, ensuring that all tasks have been performed.
Our meticulous methods ensure that every post-construction room we manage is converted into a spotless, pleasant atmosphere, not just cleaned.
Oscar's Cleaning Services – London's Best After-Build Cleanup Service
It is not simple to transform building disorder into an organised, ready-to-use place. Oscar's Cleaning Services methodically elevates this metamorphosis to the level of an art form. Our thorough post-construction cleaning services in Chelsea SW3 ensure that once the last renovation bits are completed, all you can think about is the comfort and luxury of your new or refurbished home.
Our exceptional cleaning expertise
Oscar's Cleaning Services combines high quality, professional technology with traditional practices to provide exceptional cleanliness. Our expert cleaning techniques, along with eco-friendly cleaning products, provide a balance of efficiency and sustainability.
Services delivered with perfection: Deep Cleaning for Newly Renovated Properties
In order to be able to enjoy your property's newly refurbished look, you should thoroughly clean it. Here is how our company achieves amazing results with that.
Thorough dusting, polishing and disinfection of all surfaces.
Thoroughly clean and polish all windows leaving them spotless.
Fixtures, appliances and newly installed items will be scrubbed and polished.
Disinfect bathroom and kitchen areas preparing them.
Renovation Clean-Up
For a successful completion of the after builders cleaning service, these following tasks must be performed:
Dust and debris that may be dangerous to you or your family members will be completely removed.
Both newly built and old areas will be shines and cleared of stains, stickers and other grime.
Grout, small details and other hard to reach areas will be scrubbed and deep cleaned.
Outdoor Cleanup Solutions
We will transform your outdoor areas (patios, balconies, driveways and more) into spaces as beautiful as your indoor areas.
We offer professional pressure washing of all kinds of materials.
Scrubbing, polishing and disinfection of outdoor fixtures.
Waste disposal and organizing.
Why is Oscar's Cleaning Services the best company in the Chelsea SW3 area?
Experienced Professionals
Every member of our staff has undergone extensive training and has a lot of experience, guaranteeing that they can manage any job, big or little, with ease.
Safety First
We strictly stick to all standards and requirements in the industry, ensuring that you and your family members may be safe in the comfort of your freshly renovated home.
Sustainability Commitment
We focus on delivering high quality cleaning services, however, we also pay attention to the impact on the environment and your health that we have. This is why, we only utilise non-toxic and biodegradable cleaning solutions.
Competitive Pricing
We offer some of the best prices in the area. Give us a call and we will provide you with a free price quote over the phone.
Trusted by Londoners
Oscar's Cleaning Services is not just a service; it's a promise of excellence, trusted by numerous homeowners and businesses across London.
Oscar's Cleaning Services transformed our renovated home into a piece of art. Flawless and pristine! – John D., London
Their attention to detail is impeccable. Highly recommended for any post-construction cleanup. – Linda S., Greenwich
Getting in touch with Oscar's Cleaning Services
Receiving professional help with your cleaning chores is a phone call away. Connect with us online or over the phone. Our experts are always ready to guide and assist.
Oscar's Cleaning Services is the place to receive excellent post-construction and after-build cleanup services in the heart of London. Our reputation is founded not only on professional equipment and procedures, but also on the confidence and happiness of our valued customers. Choose Oscar's Cleaning Services in Chelsea SW3 today and wake up tomorrow to a cleaner, brighter environment.