Are you excited about your new, cosy home? Of course, you are! But do not forget that you have a few more obligations associated with your old house first. The move-out cleaning it is!
Some tenants do not pay enough attention to the small details of moving out of their rentals when they move house, but most leases stipulate, that before handing over the property, you are obliged to leave the property in as good or better condition as stated in the move-in report or risk forfeiting your security deposit.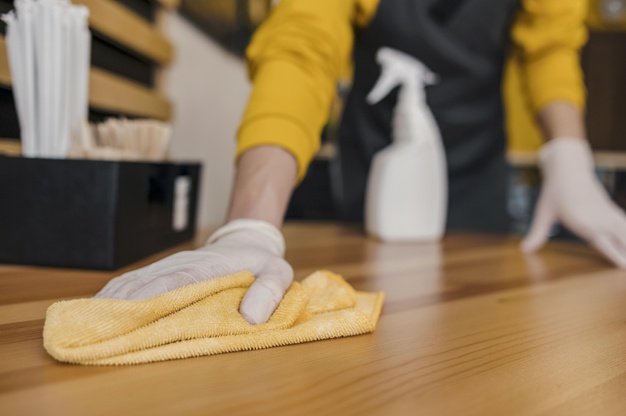 So before you say goodbye to your old home, take a look at what you have to do before moving out.
If you are not sure what is expected of you when it comes to end of tenancy cleaning, you should speak to your landlord and clarify the details. Having an idea of their cleaning expectations will help you do it the right way.
In some cases, you will be on the hook for the end of tenancy cleaning. Try to do a good job and leave everything as it was on your first visit and you will increase your chances of collecting your security deposit.
Talk to your landlord about how thorough and detailed of a job you will have to perform, and know ahead of time if you are the one who is responsible for the end of lease cleaning or if they will be booking a professional service regardless.
People have different definitions of "clean". However, most landlords define "clean" as spotless. This means that if you decide to do the cleaning yourself, you will need to be thorough. This goes beyond just dusting the shelves, even though those are important.
Make sure to clean all of the following areas:
Kitchen
Tile grout
Tops of fridge and cabinets
Crown molding
Windowsills
Drip pans
Oven
Cabinet shelves and inside drawers
Fridge shelves and freezer
Bathroom
Mirror
Under-sink storage area
Toilet
Shower doors and bathtub
Bedrooms/ Living rooms
Carpets
Floors
Windows
Baseboards
Closet
Extra space
Front yard
Backyard
Patio
Porch