If you are a tenant or a landlord, then you know that it is the tenant who is obliged to leave the unit as clean as stated in the move-in report. This is known as end of tenancy cleaning or move out cleaning. Nowadays, more and more cleaning agencies offer this kind of service.
Usually, the tenant has to leave the rental in a pristine condition before deciding to move out and get it ready for the future tenants. This end of tenancy cleaning may include: removing any food leftovers and items from the freezers and fridges and cupboards, removing grime and grease from the oven and any other appliance or area it could have accumulated during the tenancy.
More that is included in the tenancy cleaning in Chelsea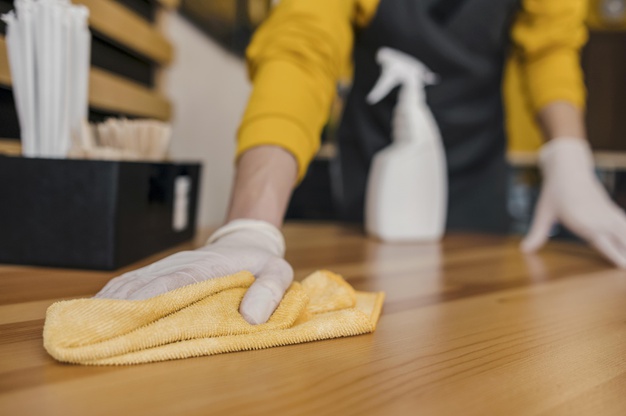 Cleaning all surfaces, shelves and cupboards, microwaves, toasters, coffee makers, dishwashers is also required. Scrubbing and sanitising all floors in the unit is also something that has to be done before moving out. The same goes for the bathroom.
For preparing the unit for the next tenants, most landlords expect that all doors, windows and pieces of furniture are deep cleaned, too. Carpets should also be cleaned.
As you can see, end of tenancy cleaning is not an easy task. It is a much more thorough and detailed cleaning process which is why more and more tenants prefer to hire a professional team of housekeepers who specialise in end of tenancy cleaning service who will perform the tasks and make sure that all parties of the housing contract are satisfied with the outcome and that all requirements are met.
Such cleaning agencies will bring and use professional-grade cleaning equipment to deliver a thorough and efficient cleaning service. They usually are very detail-oriented and speedy, so that both landlords and tenants are happy.
Most cleaning agencies prepare a detailed checklist for all the tasks that have to be performed during the move-out cleaning. This allows them to cover all bits of the unit, without missing a spot.
It is a good idea to check any specific requirements your landlord may have and book a professional cleaning service if you can afford it. Expert cleaners will do the job in a quick, yet efficient manner. Not only will this save you time and efforts but the cleaning will be done more professionally by the housekeepers who have the necessary cleaning equipment.
Doing a good job in cleaning before moving out is not only a legal requirement, but also a way to move out of the house without any complications and leave on good terms with your landlord.
You would expect the property to have been deep cleaned when you move in, would not you?